CAD tool / Mulco belt pilot
The direct path to perfect design solutions
The Mulco belt pilot, our product catalogue with CAD download and calculation program, enables you to configure your personal design solutions online and download CAD models free of charge. Determine the number of teeth, plan the width of the belts or calculate the diameter of the pulleys – with our extensive range of products and versatile calculation options, you will find a suitable solution for your polyurethane timing belt drive.
To use the Mulco belt pilot free of charge, all you have to do is register.
Product catalogue with CAD downloads
Log in now and start calculating
Mulco belt pilot – the all-rounder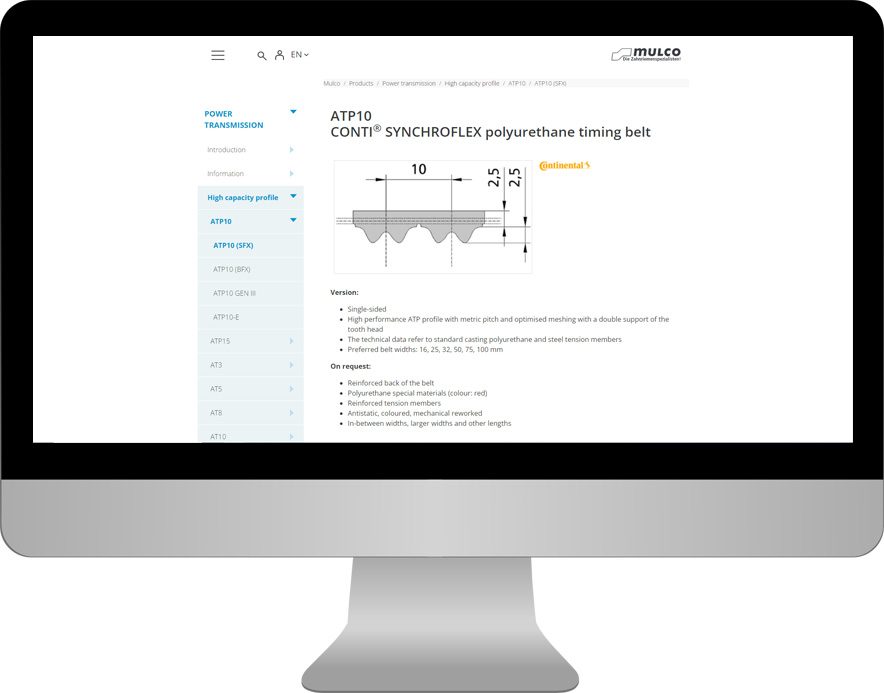 Select a timing belt
You can call up all the product information that you need for the configuration of your timing belt drive in the online product catalogue. Select the desired power transmission, linear drive or conveyor technology solution. Using the dimensions and other specifications you will quickly find a suitable timing belt.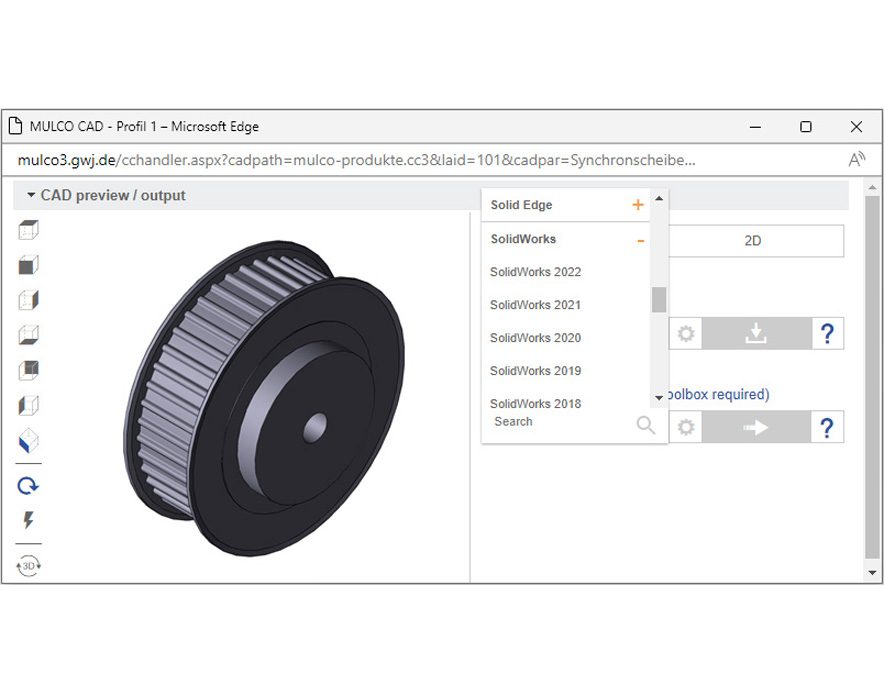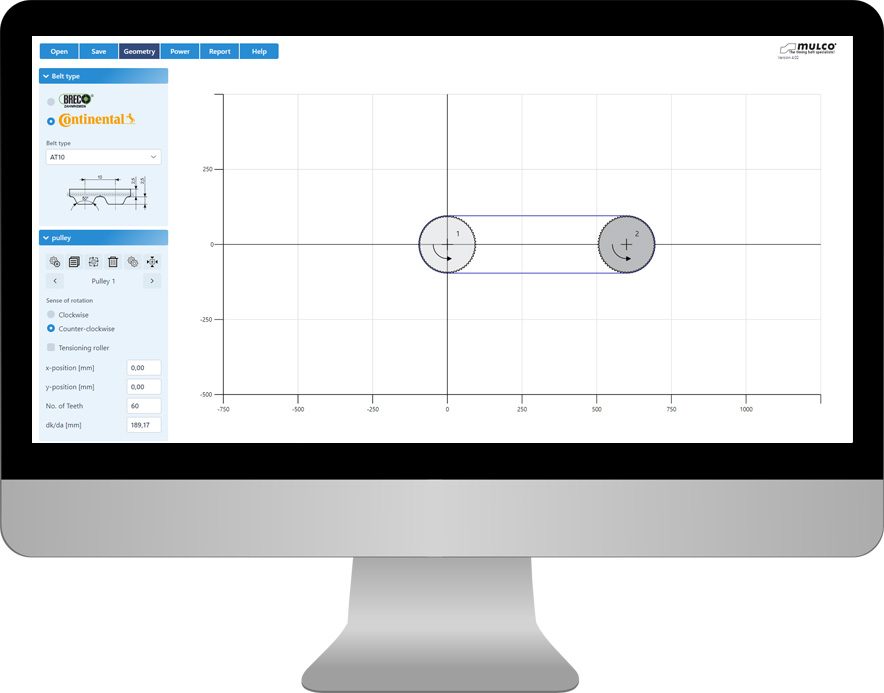 Calculate a timing belt drive
Mulco belt pilot helps you correctly configure all the drive elements right from the start. Click on the button "Calculate", log in and configure your drive. You can arrange, move, copy and insert pulleys and tensioning elements. Our calculation tool is suitable for multiple shaft power transmissions, open or enclosed lifting drives, linear trolleys and linear slides.
Request a quotation
Requesting a quotation only takes a few steps. Place the timing belts and accessory parts into the enquiry basket by clicking on the basket symbol. It is not necessary to enter the technical data using the keyboard. Click on the button "Send enquiry" to submit your enquiry basket.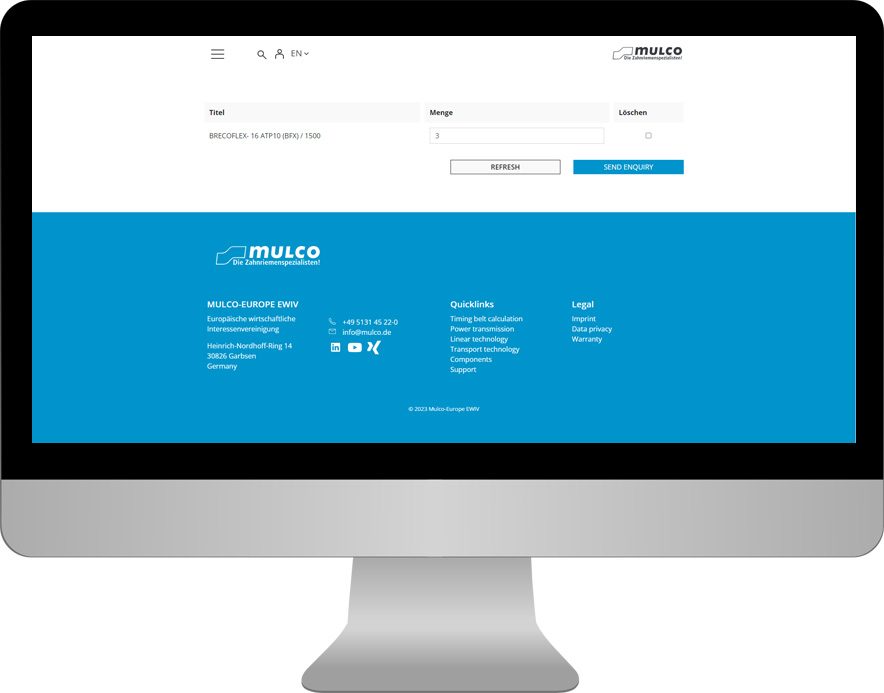 Request technical support
You can contact a Mulco sales partner using the "Support" link. Please do not hesitate to contact us if you have any questions regarding the configuration of your timing belt drive or cannot find a suitable design version. Our advice: Send us your saved calculation file (if applicable) as an attachment.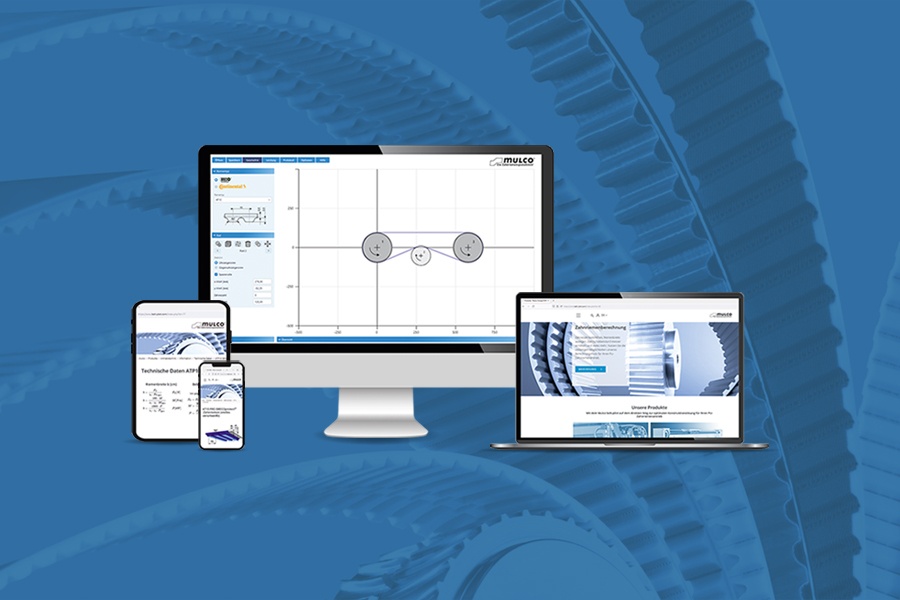 NEWS